Every meeting is a once-in-a-lifetime encounter.
Ichi-go Ichi-e (一期一会 ) is a concept from Japanese tea ceremonies. In Japan, when individuals gather for tea, it is understood that the same people may meet again and again, yet the tea would never have the same taste twice, and the resonance or the atmosphere of the group would not repeat.
Whether this is your first time at Shima or you are an old friend, we are honoured to share this moment with you. We may have already met you many times at Shima, and will meet you again in the future, every time we come together, it is the most important gathering with you.
With this understanding, we invite you to immerse yourself in the many offerings available here.
Experience Shima Healing: get an idea of what it's like to do a training with Shima, take a look at Shima's facilities, read testimonials from our students, and see our partner network.
Our courses
Fun is never far from learning at Shima Healing. Whether you are an experienced practitioner or are completely new
to the world of healing, you will find great treasures and enjoyment in the courses.
Shima Healing Facilities
Shima Healing is located in the heart of Tha Khao village on Koh Yao Noi, away from main area of the town centre and just a short walking distance from Tha Khao beach, where a handful of restaurants and accommodation can be found.
The heart of your Shima experience takes place at the purpose-built Shima Dojo. The Japanese word Do (道) means "the Way". Jo (場) means place or venue. Every dojo is a space for self reflection, realization and self empowerment by walking the Way.
At our centre on Koh Yao Noi, you will find:
A beautifully timber-lined Dojo where we practice "the Way", equipped with air-conditioners and fans, large windows and sliding doors. A full-length mirror is lining one side of the room, perfect for yoga classes or dance training. There also is a separate therapy room for private treatments or practice sessions. Outside Shima we have a gazebo surrounded by greenery, where Thai desserts are served during breaks and local herbal juices can be enjoyed. The sitting area shaded by canvas drapes is perfect for journaling and reflections before or after classes. In front of the building, there is the Shima community noticeboard with up-to-date information on events happening around the island and activity suggestions.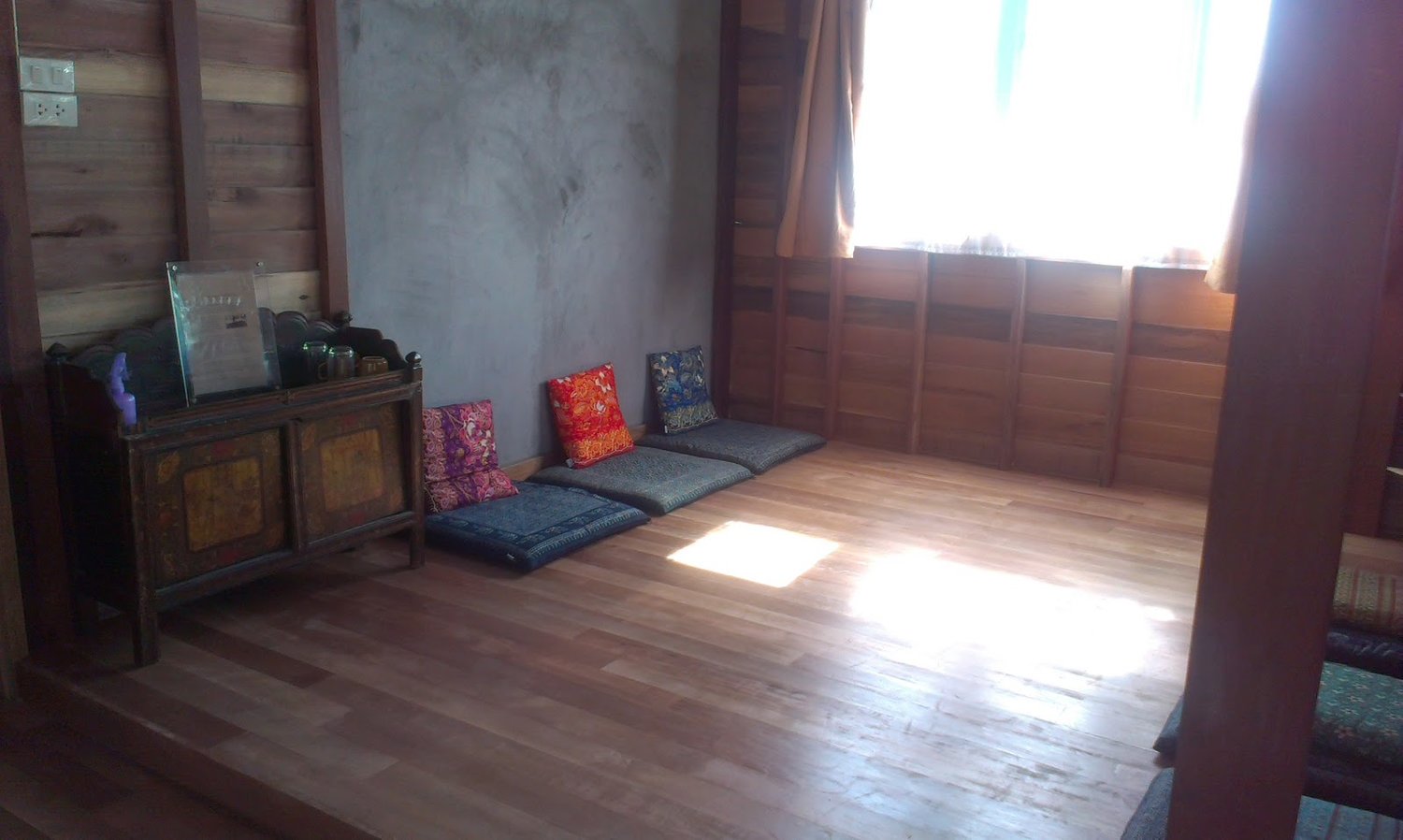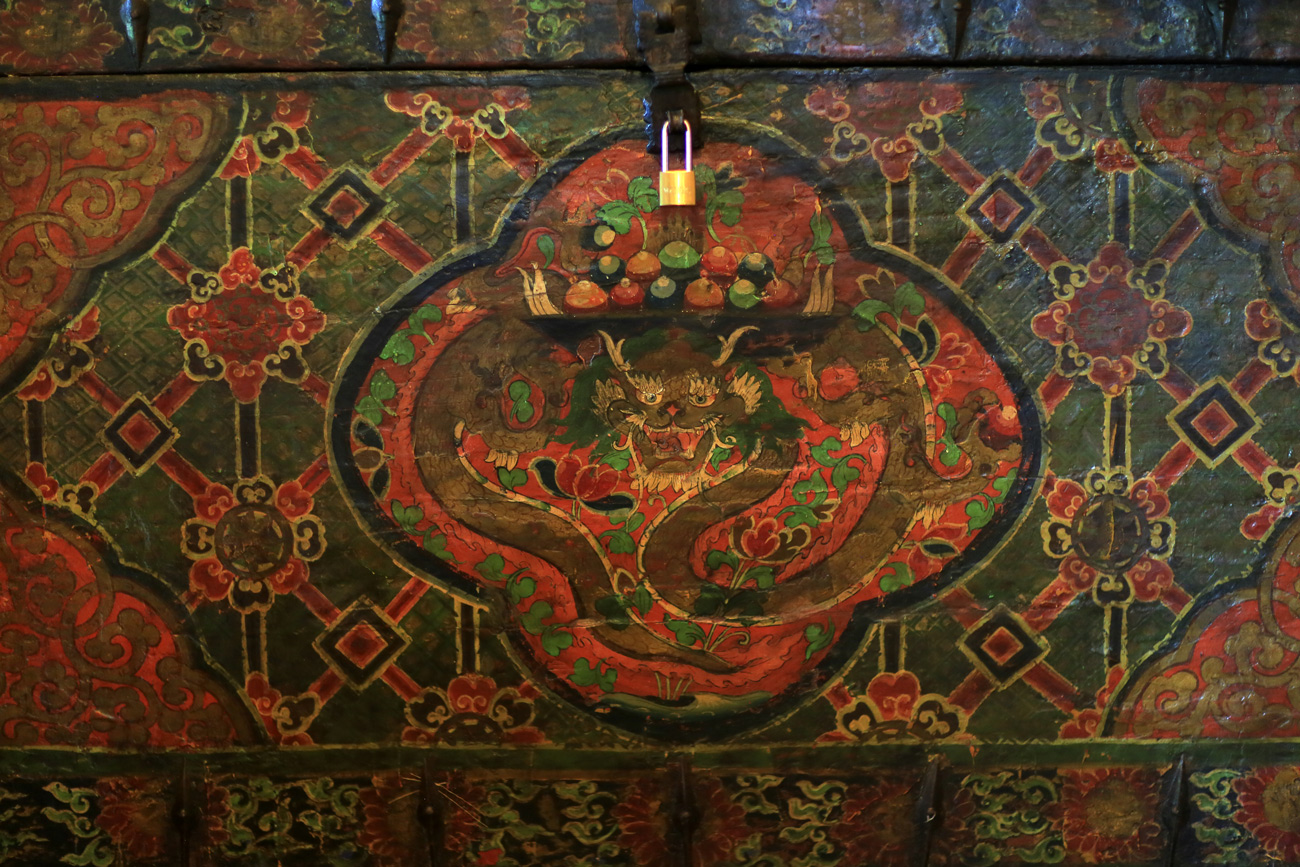 We look forward to welcoming you to our island paradise and to accompany you on your personal evolution.
PRESS / MEDIA
Among others, Shima Healing has been featured in the following publications:
ELLE SINGAPORE (09-2018):
"(….) Used for thousands of years by Tibetans as a way to promote relaxation, mental clarity and healing, a set of seven Tibetan singing bowls (each made up of an alloy of seven different metals and with its own unique tone to correspond to the seven chakras) are struck or rimmed to produce different sounds and vibrations.
According to sound healer Amanda Ling (who's also a yoga instructor, DJ and KonMari tidying consultant), this produces pleasant harmonic overtones combining high and low notes. The clash of frequencies produces a binaural beat of 4 hertz, which allows the brain waves to enter theta mode — associated with a sense of flow or a meditative state. As such, sound healing is said to be an effortless way to quickly enhance physiological, energetic, emotional, mental and spiritual well-being. (…)"

Author: Tracy Lee, Photos: Elaine Yang; please also see www.alignorigins.com and floatyourboattherapy.com
Testimonials
Shima Healer Within participants
TIBETAN Singing Bowl course participants
Partner Network
No man is an island. Neither are learning institutions and organisations.
Around the globe, Shima collaborates with healing and teaching centres to provide the best in class instructions to those who seek change. We all share similar philosophies yet take very different paths. As a collective, we are committed to total integrity and upholding the highest standard in healing and education. Below is a short list of Shima Healing's partners.

CURRENT PARTNERS:
The Dharana Meditation and Retreat Center is well known & loved for its Mindfulness Retreats and regular free Meditation Classes
(Phuket/Thailand)
Exhale focuses on igniting physical & emotional healing through complementary modalities like Yoga & Reiki
(Singapore)
sitsat is a modern meditation space in Hong Kong where secular, non-religious meditations are held. sitsat's
mission is to demystify meditation, make it more accessible, and approach mindfulness in a scientific way.